M.D., F.A.C.S.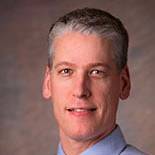 Dr. Workman graduated from the University of Akron with a degree in Natural Science. He then obtained a Master's Degree in Physiology at Akron University. He attended Cincinnati University School of Medicine where in his 3rd year, he was inducted into the Alpha Omega Alpha medical honor society. Following graduation from medical school, he completed a general surgery internship at the University of North Carolina at Chapel Hill where he received the Outstanding Intern Award. He then completed a residency with Dr. Harold C. Pillsbury in Otolaryngology-Head and Neck Surgery at UNC, Chapel Hill from 1994 – 1998.
Dr. Workman served on active duty as a Major in the United States Air Force at Lackland AFB, San Antonio TX from 1998 – 2001. He was a staff otolaryngologist at Wilford Hall Medical Center teaching otolaryngology residents and received the Outstanding Teacher Award. He served as clinical instructor for the University of Texas Health Science Center at San Antonio, Department of Otolaryngology. He is past President of the San Antonio Society of Otolaryngology. Upon completion of his active service Dr. Workman was awarded the Air Force Meritorious Service Medal.
He then served as Laryngology Fellow and Clinical Instructor at Vanderbilt University Medical Center in Nashville, TN from 2001 – 2002.
Dr. Workman is an Associate Clinical Professor with the Brody School of Medicine and actively participates in teaching medical students and residents.
Dr. Workman is certified by the American Board of Otolaryngology and is a Fellow of the American Academy of Otolaryngology-Head and Neck Surgery.
Locations Served