M.D., F.A.C.S.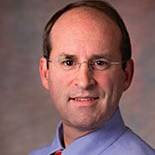 Dr. Albernaz completed his medical school at the Northeastern Ohio University College of Medicine, where he graduated with honors. He was inducted into the Alpha Omega Alpha National Honor Medical Society prior to graduation. He completed his Surgical and Ears, Nose and Throat, Head and Neck Surgery residencies at Medical University of South Carolina in Charleston, SC.
Dr. Albernaz was recently inducted into the North Carolina Institute of Medicine. He's currently a Professor of Surgery at the Brody School of Medicine of East Carolina University. He served as Chief-of-Staff of Vidant Health System's major teaching hospital, Vidant Medical Center. Dr. Albernaz, is the past President of the Pitt County Medical Society and also past President of the North Carolina Society of Otolaryngology Head & Neck Surgery. Additionally, he is the current President of the Greater Greenville Community Foundation and is the past president of the Boys and Girls Club of the Coastal Plain. Dr Albernaz has served as the Chairman of Vidant Medical Center Board Quality Improvement Committee. He is currently Chairman of Vidant Health Board of Directors.
He has a keen interest in quality improvement of medical care and patient safety. Dr. Albernaz is certified by the American Board of Otolaryngology. He is currently Chairman of Vidant Health and the eight hospital health systems (including Vidant Medical Center), all affiliated with the Brody School of Medicine. Dr. Albernaz is recognized as a Top Doctor by NC Business Magazine.
Locations Served